Making Work Work: Unum and BITC
This case study records how Unum UK utilised BITC support, resources and expertise, to help embed its Responsible Business culture.
UNUM PARTNERING WITH BITC TO EMBED A RESPONSIBLE BUSINESS CULTURE AT UNUM
This case study records how Unum UK used the support, resources and expertise available from Business in the Community (BITC), the UK's leading membership organisation dedicated to Responsible Business, to help embed their Responsible Business culture.
About Unum UK
Unum UK is a leading employee benefits provider, offering financial protection through the workplace to more than 10,000 UK companies. Its products include Income Protection, Life Insurance, Critical Illness Insurance and Dental Cover. It is a subsidiary of the international Unum Group, a provider of employee benefits products and services in the United States. In 2021, Unum UK protected 1.6 million people and paid claims of £366 million —
£7 million a week — to individuals and their families.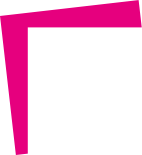 "WE ARE HOLDING OURSELVES ACCOUNTABLE TO BEING A RESPONSIBLE BUSINESS. EVERY MEMBER OF OUR EXECUTIVE COMMITTEE AND LEADERSHIP TEAM HAS ACHIEVED RESPONSIBLE BUSINESS GOALS EMBEDDED INTO THEIR ANNUAL PERFORMANCE BASED INCENTIVE."

Mark Till, CEO, Unum UK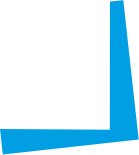 The issue
As a values-driven and purpose-led organisation, Unum UK has a longstanding history of giving back to society and doing the right thing via its Corporate Social Responsibility (CSR) strategy and community engagement programme. But with the expectations of customers, employees, suppliers and community partners rapidly evolving, particularly post-pandemic, Unum UK recognised that having a strong CSR programme alone was no longer enough.
Responsible Business rightly tops agendas for many organisations, and Unum UK's stakeholders were no exception. To ensure confidence for its customers and employees in this area — but also because the business recognised it's the right thing to do — Unum UK wanted to understand the Responsible Business priorities of its key stakeholders. This would allow it to create a long-term, high-impact and sustainable Responsible Business strategy.
What Unum UK did
Unum first reviewed its existing CSR agenda with support from the experts at BITC. Then, Unum worked with BITC to conduct a materiality assessment for the UK business to understand what Responsible Business topics were most important to its stakeholders. These issues could then be prioritised to have the most impact.

How Business in the Community supported Unum
Support included;
Extensive desk research on key trends and governance requirements.
Stakeholder mapping and various methods of engagement such as focus groups.

BITC's experts and resources were an integral part of helping Unum UK build its Responsible Business roadmap.
BITC has had multiple meetings with key stakeholders at Unum UK, all the way up to Board level. The advice offered in these meetings had an invaluable part to play in how the business created its Responsible Business strategy. Throughout, BITC has engaged with Unum UK in a way that has created more advocates across the business for the shift it was recommending. BITC has also remained on hand to offer advice and support after the initial materiality assessment as Unum UK has sought to tell its Responsible Business story both internally and externally.
Interviews with senior leaders
Employee and customer surveys
The results from this engagement were then used to create a materiality matrix — a list of priorities and recommendations for the next steps.
The outcome was that Unum no longer felt that CSR properly described its passion to do the right things for its people, customers, communities and the planet. So its new Responsible Business strategy was born — and, with Board sign-off, was fully embedded into the company's wider business strategy.
Impacts and outcomes
A Responsible Business strategy signed off by Unum UK's Board — backing at the highest level.
An embedding of responsible business at the core of what Unum does.
Unum UK will raise its profile as a responsible business, both internally and externally.
Although proud of its ongoing progress, Unum UK recognises there is always more to do.
The company will go further and faster on this journey over the coming years, with BITC's valued support, to continue to build a Responsible Business strategy that works for all.