Procter and Gamble: ways of working that enhance wellbeing
Procter and Gamble (P&G) took their Mental Health and Wellbeing Strategy from a topic that had variable engagement to a business strategy that the organisation rallied behind.
Procter and Gamble (P&G) took their Mental Health and Wellbeing Strategy from a topic that had variable engagement to a business strategy that the organisation rallied behind and ran with. The COVID-19 pandemic presented a unique opportunity to embed mental health activity across all areas of the business and P&G seized it.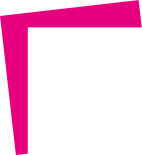 enhance workplace wellbeing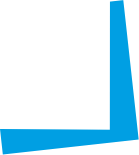 P&G had made significant progress on their mental health agenda, with individuals sharing their experiences of mental health and running events to raise awareness, though they felt that some of the activity could be seen as "one-off" events, rather than embedded in the business. It was also clear that there were pockets of work and certain areas of the business that were further ahead. P&G reviewed the areas where they had traction and expertise and considered what made these mental health programmes a success. In doing so they identified three key principles.
Clear direction and ownership from business leadership. To get the priority and focus it required, organisational leaders needed to see this as their responsibility and take ownership.
Increased employee self-awareness and increased general understanding of the topic across entire employee population. There was a desire for employees to feel more comfortable and open in talking about the subject, so sharing knowledge and making it part of the communication drumbeat was an obvious next step. Focus then turned onto tools, trainings and talk sheets which would encourage self-reflection and enable conversation early.
Provide multiple easy-to-access quality avenues of support (be that managers, employee assistance programme (EAP), apps, occupational health). In the event that employees did need support it was recognised that it needed to be individual. Therefore a broad range of services were set up both internally and externally with P&G's medical insurance provider, from talking support to gamified apps, from equipped managers to strangers. This ensured that if ever anyone were to find themselves in need of mental wellbeing support they would know where to find resources and would have an option that felt comfortable to them.
The impact on workplace wellbeing at Procter and Gamble
Leaders recognise the importance of driving wellbeing and creating an environment where individuals can speak up early, and they are finding authentic ways to set this direction.
More employees are stepping forward to share their personal stories to further breakdown stigma and increase awareness and understanding.
There are a huge number of passionate employees who are committed to driving this area forward. They have taken ownership and leadership in their departments to run programmes, organise events, share learning within tehir departments and across the organisation. This has led to organic growth and P&G cannot keep up with the training demand.
Through the tools, trainings and talk sheets there has been an increase in self-reflection and proactive conversation as a result. Individuals have been observed sharing concerns early, enabling P&G to understand and make adjustments rather than seeing prolonged periods of sickness absence.
What if your job was good for you?
People do not expect to be physically injured at work, and nor should their mental health be damaged. However, in the 12 months before BITC's Mental Health at Work 2020 survey, developed in partnership with Bupa and the BITC Wellbeing Leadership Team, 41% of employees experienced poor mental health caused by work1. Although work can be part of the cause of poor mental health, it can also be part of the solution to improving it. COVID-19 has acted as a powerful catalyst to transform the working world. For example, employees who never dreamed of working remotely and flexibly are now doing so.
BITC's What If Your Job Was Good For You? report identifies actions employers can take to transform wellbeing at work. It contains two calls to action for employers that build on lessons learnt from the pandemic.
Treat mental health and safety with the same importance as physical health and safety.
Collaborate with colleagues to enable employees to create their own 'good jobs' within organisational parameters.
The What If Your Job Was Good for You? report was delivered in partnership with the Business in the Community Wellbeing Leadership Team and Affinity Health at Work, and supported by CIPD.
Next steps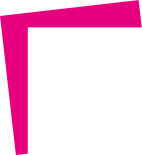 what if your job was good for you?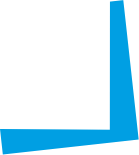 References
Business in the Community (2020) Mental Health at Work 2020: key findings.