Santander: promoting employee wellbeing and inclusion
Learn how Santander have met the challenge to provide increasing parity between the management of both physical and mental health.
In recent years, it has become more apparent to Santander that it is necessary to achieve parity between the management of physical health and safety and mental health and safety with an open and accountable culture. The need for change, and the opportunity to make it, has been brought sharply into focus during the COVID-19 pandemic.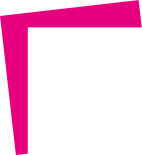 promote employee wellbeing and inclusion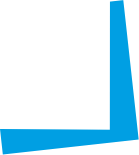 Santander has been focused on improving job design, organisational culture and driving positive mental wellbeing since as far back as 2017 with the "Smarter Working" initiative. The initiative started the shift by rethinking how space and technology could be used to be more productive. This first shift led to increased productivity, but also saw a change in culture as more colleagues opted to work more flexibly, both in terms of location and hours.
The coronavirus pandemic exponentially accelerated this shift, so it was imperative to respond quickly and boldly to best support colleagues. This was a large change at a time of uncertainty, so providing the best support and building psychological safety was a primary focus.
There were three main ways this was achieved:
Rapid, regular, and clear communication with employees from the chief executive officer, senior leaders and line managers was essential to reassuring colleagues. This helped colleagues have the certainty and support required to adjust to the pace of change, particularly regarding caring responsibilities where paid leave was provided where needed.
Through the employee-led Mental Wellbeing Network, a heavy emphasis has been placed on social wellbeing through a weekly calendar of virtual activities including guided meditation and a "Tea & Talk" session. Coupled with a company-wide Wellbeing Hour each day, these sessions help colleagues stay connected when working remotely to reduce the impacts of social isolation and provided time and space for colleagues to focus on their wellbeing. The network also helped launch Santander Social Circles. A chat forum where colleagues could connect around shared hobbies via text to help colleagues stay connected while avoiding video fatigue.
Employees have free access to the mental wellbeing app Thrive. By adding live chat with trained psychologists to it, qualified support was put into the pockets of all colleagues, wherever they may be experiencing a difficult moment. This was in addition to the app's existing tools such as cognitive behavioural therapy (CBT) training and mindfulness, and meditation sessions.
The impact on employee wellbeing and inclusion at Santander
The impact of support has been unprecedented. Santander's key wellbeing metric shows that 79% of colleagues feel the organisation takes a genuine interest in their wellbeing, an increase of 13% during the pandemic.
Supporting metrics include colleagues experiencing a good work/life balance, that they were kept safe and healthy during the pandemic and that Santander is making strides to being a responsible business, which all sit at 88%.
The mental wellbeing app has seen over 5,000 downloads, with over 1,000 colleagues seeking support through the app via the live chat feature or the employee assistance programme. The Mental Wellbeing Network has grown by over 500 to over 2,000 over the last year after hosting over 100 events and over 20 communications throughout the year.
Watch a video case study on the different support networks within Santander that promote wellbeing and inclusion, creating a safe space for all.
What if your job was good for you?
People do not expect to be physically injured at work, and nor should their mental health be damaged. However, in the 12 months before BITC's Mental Health at Work 2020 survey, developed in partnership with Bupa and the BITC Wellbeing Leadership Team, 41% of employees experienced poor mental health caused by work1. Although work can be part of the cause of poor mental health, it can also be part of the solution to improving it. COVID-19 has acted as a powerful catalyst to transform the working world. For example, employees who never dreamed of working remotely and flexibly are now doing so.
BITC's What If Your Job Was Good For You? report identifies actions employers can take to transform wellbeing at work. It contains two calls to action for employers that build on lessons learnt from the pandemic.
Treat mental health and safety with the same importance as physical health and safety.
Collaborate with colleagues to enable employees to create their own 'good jobs' within organisational parameters.
The What If Your Job Was Good for You? report was delivered in partnership with the Business in the Community Wellbeing Leadership Team and Affinity Health at Work, and supported by CIPD.
Next steps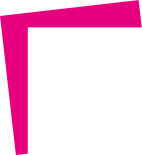 WHAT IF YOUR JOB WAS GOOD FOR YOU?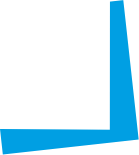 References
Business in the Community (2020) Mental Health at Work 2020: key findings.