Nature Stewardship
Invest wisely and work thoughtfully to help nature thrive
Nature is all life and the systems that support life. Without it, business and society will not survive. The World Economic Forum estimates that $44 trillion, or around 50% of global GDP, is either highly or moderately dependent on nature and its services1. Alongside climate change, biodiversity loss and species' extinction should now be considered systemic risks. Yet across the world, and especially in the UK, nature is in rapid decline. The sixth mass extinction is continuing at pace with around 150 to 200 species becoming extinct every day2. Investing in nature is essential to turn the tide.
A stewardship approach helps to climate-proof businesses and communities, through:
improving wellbeing
building climate resilience
restoring biodiversity
creating jobs and regenerating communities
capturing and storing carbon to help us reach net zero.
When it comes to tackling the climate crisis, nature is our ally. Businesses must consider how to work with nature and support nature-based solutions as part of their climate action.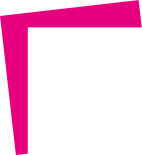 Innovate to sustain and regenerate the planet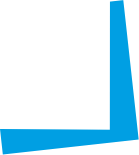 Key Facts
94% of people say businesses are either not doing enough to tackle damage to nature and biodiversity loss or don't know what businesses are doing3
79% of people see 'damage to nature' and 'biodiversity loss' as top climate concerns4
Nearly half of the UK's biodiversity has been lost since the industrial revolution5 and we rank as the worst country in Europe for nature connectedness6.
Business in the Community is calling on business to:
identify where and how business impacts on ecosystems.
understand the risk to the resources your business depends on and take steps to improve the health of water, land, biodiversity, and air quality.
in urban environments, identify where green and blue infrastructure can be used to increase resilience and support communities to implement initiatives.
identify opportunities to invest in preserving nature to create value in new ways such as boosting health and wellbeing, accelerating climate action and building a circular economy.
Business in the Community (BITC) was one of 12 partners on the IGNITION project in Greater Manchester. Working alongside local government, universities, and non-governmental organisations (NGOs) and supported by the EU's Urban Innovation Actions initiative.
This ground-breaking project has developed and tested innovative solutions for investing in the natural environment. See the business case and learning in the links below.
IGNITION project resources
The benefits of nature-based solutions (NBS)
Improving community and employee wellbeing
See nature-based solutions (NBS) in action