The Power Of School Partnerships
BITC members can learn how businesses have enhanced the curriculum to improve life outcomes for young people in this report on The Power of School Partnerships.
Business in the Community (BITC) members can learn how businesses have enhanced the curriculum to improve life outcomes for young people in this report on The Power of School Partnerships.
This report focuses on examples of how businesses have entered into long-term partnerships with schools to deliver a new kind of real-world learning within the curriculum. To compliment The Power of School Partnerships, ten BITC member-only case studies on enhancing learning in schools have been produced. These illustrate how businesses are collaborating with schools to combine curriculum learning with the world of work.
Sustained interventions with business are more likely to reach disadvantaged young people, contribute to closing the attainment gap, promote social mobility and grow a diverse talent pool for future jobs; however, this work is not always visible or celebrated. This report seeks to change that and shine a light on how schools and businesses have been working together to transform learning and life outcomes both before and during the COVID-19 pandemic.
The Power Of School Partnerships calls to action
COVID-19 has seen the education attainment gap widen between disadvantaged pupils and their wealthier peers1. As the government focuses upon supporting children and young people to catch up on lost learning, business has a role to play.
Businesses need future employees to have a range of skills, knowledge and experience which enables them to meet the digital and green skills challenges and adapt to hybrid patterns of working. Knowledge and skills development must begin at school. From basic skills in numeracy, literacy and digital skills to essential skills and experience of the workplace – businesses can play their part.
BITC and its Curriculum Taskforce (details forthcoming) ask all businesses to:
review your existing education partnerships to make sure you are having the greatest possible positive impact on attainment within the curriculum and in your support for disadvantaged learners
use the 'common themes' in this report to guide your partnerships with schools
contact your relationship manager to share your examples of working within the curriculum with BITC to help others learn from your approach. Need help contacting your relationship manager?
join BITC's Curriculum Taskforce, learn from your business peers and guide BITC's campaigning work
contact BITC's Community Advisers to find out how they can support you to create strategic partnerships with schools, colleges and other community organisations.
Business in the Community's work on employment and skills
Business in the Community (BITC) works with organisations to create meaningful employment. This is one of the most significant ways that business contributes to individuals' and communities' livelihoods and is the only sustainable route out of poverty for many.
Offering quality work experience, adopting new recruitment approaches, and breaking down barriers to entering work for people from disadvantaged groups can benefit business by tackling skills shortages, building new talent pipelines, boosting retention rates, and achieving higher productivity.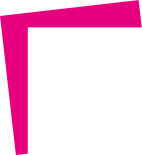 what if no one was left behind?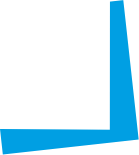 References
Education Endowment Foundation (2021) Impact of Covid-19 disruptions in primary schools: attainment gaps and school responses