Are pensions the key to accelerating responsible business?
Burger King CFO, Tim Doubleday discusses the importance of aligning responsible business policies with pension investments and introduces a new report from Isio and Business in the Community.
Aligning responsible business policies with pension scheme assets makes financial sense for businesses and contributes to a more sustainable future.
In the last few years, as interest in environmental, social, and governance (ESG) matters continues to grow exponentially, investment in ESG funds has also grown, with the promise of being ethically responsible and financially advantageous. With the UN's latest Sustainable Development Goals Progress Report calling for urgent action, it's essential for businesses to explore how they can support.
The Times recently reported that British investors have pulled billions of pounds out of responsible investment funds since the start of the year. Despite this, XPS Pensions Group's latest Investment Fund ESG Rating Review suggests that investment managers continue to strengthen and robustly embed ESG factors into their decision-making.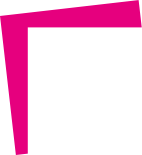 In the end, investing in ESG pensions is not just the right thing to do; it's the smart thing to do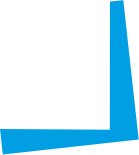 The latest report from Isio, in partnership with BITC, outlines the benefits of improved alignment of responsible business policies and corporate strategy with sustainability integration in pension assets, including:
Managing or reducing corporate reputational risks and increasing brand recognition
Employee and customer engagement
Better investment outcomes, including increased long-term risk-adjusted returns
Getting ahead of the curve and aligning with the regulatory push
Delivering greater impact on social and environmental issues through collective influence
At Burger King UK we have a small defined benefit (DB) pension scheme and a substantial defined contribution (DC) pension scheme. As a large employer, one of the most significant cheques we sign each month is to our pension providers, either for our contributions or those of our employees. As part of our journey, we introduced Burger King for Good, outlining our responsible business strategy across five key pillars, both social and environmental, and our research shows this is important to our employees. It also became obvious that there was significant potential for misalignment between our ESG commitments and the actions of our pension Trustees, due to the lack of engagement we could have in fund management strategies without taking on significant governance and financial risk. Ultimately, this could also damage our brand reputation.
With the support of Isio and our DB Trustees, we developed a strategy to increase the ESG investments of the underlying funds whilst still generating the returns required to meet the commitments to our members. However, with the DC provider, this was more difficult, and pressure was needed to encourage transparency and to ultimately make some zero-carbon commitments. The next step on our journey is to create a set of default funds with our DC provider that employees can choose from and that give them options that more align with our ESG commitments. This is not easy to achieve.
It is only through the collective action of those charged with corporate governance and an understanding of the risks and missed opportunities in not engaging with their pension fund Trustees that the huge economic value of these funds can be brought to align with the commercial and ESG strategies of their businesses.
In the end, investing in ESG pensions is not just the right thing to do; it's the smart thing to do. For more information on how to get started on your pensions journey, read the report from Isio and BITC Aligning responsible business policies with pension investments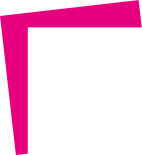 Want to know how to become an
even more responsible business?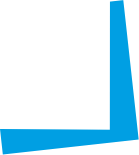 Frequently Asked Questions (FAQs)

Incorporating ESG into investment strategies can help investors identify companies that are better positioned for long-term success and sustainable growth. It can also mitigate risks associated with environmental disasters, social controversies, and governance failures. Additionally, it aligns investment decisions with personal values and contributes to positive societal impact. 
Businesses can integrate ESG principles by adopting sustainable practices that reduce environmental impact, promoting diversity and inclusion, ensuring ethical supply chains, improving transparency and accountability, and establishing robust governance structures. 
ESG is important for businesses because it allows them to assess and manage the impact they have on the environment, society, and governance practices. It helps businesses identify risks, improve long-term sustainability, and build trust among stakeholders. 
ESG stands for Environmental, Social, and Governance. It encompasses a set of criteria used to evaluate a company's performance and practices in areas related to the environment, social responsibility, and corporate governance.