Co-op Bans the Box to support fair work and safe communities
The Co-op is part of BITC's Ban the Box campaign, giving people with criminal convictions a fair chance to secure work.
The Co-op is one of the world's largest consumer co-operatives with interests across food, funerals, insurance, legal services and health. Owned by millions of UK consumers, it operates 2,600 food stores, over 1,000 funeral homes and provides products to over 5,100 other stores. Employing over 62,000 people, the Co-op is a recognised leader for its social goals and community-led programmes. It exists to meet members' needs and stand up for the things they believe in.
Having joined Business in the Community (BITC) as a member in 2011, the Co-op has taken great strides in embedding responsible business principles and practice across the organisation. A significant aspect of this has involved the Co-op bringing its longstanding values of fairness and inclusion to its approach to recruitment and retention.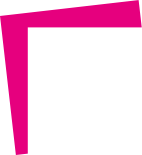 Through initiatives like Ban the Box, we are able to help promote a fairer future for every person, no matter their background or experiences

Danny Matthews, Apprenticeship & Community Resourcing Lead at the Co-op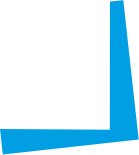 Making a public commitment to Ban the Box
In August 2020, the Co-op formally signed up to Ban the Box, a campaign through which BITC calls on UK employers to give people with criminal convictions a fair chance to compete for jobs. To do this organisations remove the tick box from application forms and instead ask about criminal convictions later in the recruitment process. The Co-op had adopted the principles of Ban the Box for around five years, but taking the step to publicly declare its commitments in this space, alongside 150 other employers, is a further way of ensuring all its members, and their communities, have fair access to employment. The Co-op's commitment has helped expand the reach of Ban the Box, which has now reached the encouraging milestone of over 1 million jobs, which no longer ask for details of criminal convictions up-front.
The Co-op recognises that by removing barriers to entry, and providing greater access to employment for people with a history of criminal convictions, it can increase the likelihood of sustained rehabilitation, help to reduce re-offending and crime, and increase the economic wellbeing of the local communities it serves. This is all part of Co-op's ambition to support safer and stronger communities for colleagues, customers, and members.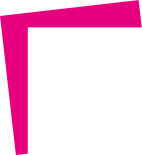 GIVE PEOPLE WITH CRIMINAL CONVICTIONS A CHANCE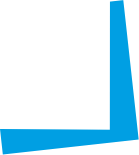 How Ban the Box has helped the Co-op, and its communities
Since adopting the principles of Ban the Box, the Co-op has reviewed its resourcing and screening processes to ensure inclusivity for people with criminal convictions. This has meant that it has been able to access a wider talent pool, helping it to employ the right people for the right role. It also collects data sensitively, so it can measure the positive impact that changes to policy and practice have had on relevant candidates, and other colleagues.
The Co-op has also built upon its organisational practice to make a direct difference by supporting targeted initiatives in partnership with the penal system. It has built a close working relationship with HMP East Sutton House, Kent, to support people on Release on Temporary Licence into work both during and after their sentence. Coupled with its campaign to promote the safety of its colleagues from abuse and crime, initiatives like this are helping the Co-op create a sustainable difference to its colleagues and communities.
Advocating for fair employment across the UK
By joining the other employers who have banned the box, the Co-op is helping to add to the almost 1.1 million jobs covered by the campaign to date. It is also playing its part in changing the often negative narrative surrounding people with criminal convictions that can preclude employment and development opportunities.
"Through initiatives like Ban the Box, we are able to help promote a fairer future for every person, no matter their background or experiences," says Danny Matthews, Apprenticeship & Community Resourcing Lead at the Co-op. "We know that supporting rehabilitation through employment can help create better places to work, and better places to live, and by signing up to Ban the Box we hope to encourage other businesses like ours to make simple changes that can change lives."
Charlotte Gibb, Employment and Skills Campaign Manager at BITC says: "Ban the Box makes business sense, and as the campaign has progressed it has been fantastic to see forward-thinking employers give a fair chance to the 11.7 million people with criminal convictions in the UK. With large, national employers like the Co-op willing and able to make this change, we are calling on all UK employers to follow suit and make Ban the Box standard recruitment practice."
Any business can sign up to Ban the Box, creating employment opportunities and widening their talent pools.
Business in the Community is creating a skilled and inclusive workforce for today and tomorrow. Learn more about our Employment campaign.