RHA Wales: enabling employees to co-create their own "good jobs"
Rhonda Housing Association's (RHA) holistic approach to work, health and wellbeing has created a supportive working environment and resulted in excellent employee engagement.
Rhonda Housing Association (RHA) is a registered social landlord, owning over 1800 homes across Rhondda Cynon Taff. They employ around 80 people who deliver high quality services and support to their tenants. Their holistic approach to work, health and wellbeing has created a supportive working environment and resulted in excellent employee engagement.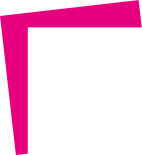 IMPROVE EMPLOYEE HEALTH AND WELLBEING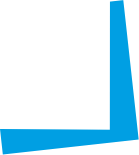 A "good job" is one that is good for employees, promotes and protects mental health. They are defined in the "Better Work" component of Business in the Community's (BITC) Workwell model as involving three elements: good work, job design and psychological safety.
The pandemic resulted in the majority of people transferring to homeworking during March 2020, and in early June, colleagues were surveyed to understand how they were being impacted by the changes and to gauge views on homeworking.
Overwhelmingly feedback highlighted the benefits of homeworking, with shorter commutes, more time to spend with family, and increased productivity. Whilst people missed colleagues and personal interactions, the hybrid working model of shared home and office working was one the majority wanted for the future.
As a result, following extensive staff consultation, RHA introduced a new flexible and homeworking policy in October 2020. They recognised the importance of supporting wellbeing and home and work-life balance by introducing a nine-day fortnight working pattern for all. This was complemented with improved health care and benefits which provided 24/7 access to mental health support, an employee assistance programme (EAP), and an enhanced offering of medical insurance cover.
The impact on employees at RHA Wales
RHA had a strong track record of employee engagement, recent changes have served to improve performance and increase engagement during a challenging period. The quarterly RHA Pulse employee satisfaction surveys are clear evidence of this, consistently delivering rates above 96% over the last twelve months.
Sickness absence is at historic lows despite the pandemic and below sector benchmarks. RHA's people are utilising health insurance, mental health support and EAP, including the services of our in-house mental health first aiders to provide immediate support, reduced waiting times and improved access to medical care.
With a renewed focus on health and wellbeing, an in-house volunteer-led group, Hapus (which is Welsh for "Happy") re-launched during the pandemic, ensuring regular support and wellbeing activities were available. Hapus focus on the key areas of equality and diversity, wellbeing, and mental health. Hosting regular virtual events they encourage people to come together and talk about the challenges they face. The open and honest culture and commitment to talking about mental health mean event attendance continues to increase.
What if your job was good for you?
People do not expect to be physically injured at work, and nor should their mental health be damaged. However, in the 12 months before BITC's Mental Health at Work 2020 survey, developed in partnership with Bupa and the BITC Wellbeing Leadership Team, 41% of employees experienced poor mental health caused by work1. Although work can be part of the cause of poor mental health, it can also be part of the solution to improving it. COVID-19 has acted as a powerful catalyst to transform the working world. For example, employees who never dreamed of working remotely and flexibly are now doing so.
BITC's What If Your Job Was Good For You? report identifies actions employers can take to transform wellbeing at work. It contains two calls to action for employers that build on lessons learnt from the pandemic.
Treat mental health and safety with the same importance as physical health and safety.
Collaborate with colleagues to enable employees to create their own 'good jobs' within organisational parameters.
The What If Your Job Was Good for You? report was delivered in partnership with the Business in the Community Wellbeing Leadership Team and Affinity Health at Work, and supported by CIPD.
Next steps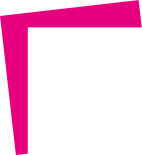 WHAT IF YOUR JOB WAS GOOD FOR YOU?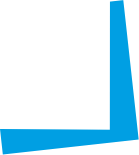 References
Business in the Community (2020) Mental Health at Work 2020: key findings.