St James's Place: recognised for community investment
St. James's Place, a wealth management business, has developed a long-term community investment strategy with the help of Business in the Community.
St James's Place, has grown rapidly since its inception in 1992, and became a FTSE 100 business in 2014. It has long considered responsible community engagement as core to the business. The St. James's Place Charitable Foundation has supported people in need since the launch of the business, making a positive and lasting difference to people's lives by awarding grants to charities registered in the UK to assist them in the incredible work they do every day. So far, it has raised and distributed over £100 million to thousands of charities.
With responsible business at its heart, St James's Place wanted to make sure it was delivering truly strategic community investment that would result in long-term community and business benefits. St James's Place spent 2020 responding to the COVID-19 crisis, by allowing unlimited volunteering hours for employees able to help the effort, and raising funds for those affected by the pandemic. Additionally, with support from Business in the Community's (BITC) Advisory team, St James's Place spent time planning and developing a long-term community investment strategy.
Aspiring to excellence, creating impact
BITC has recognised St James's Place by awarding the company the CommunityMark for Strategic Approach to Community Investment. Through the one-to-one support of a BITC Community Adviser, St. James's Place was able to significantly elevate its approach and make steps to emerge as a leader in this area. BITC was particularly impressed by the actions taken by St James's Place around community investment, including:
Reviewing the organisational approach and embedding community investment in its culture and brand, acting as a point of difference for the business.
Hiring a Head of Impact Research who has helped the business understand the benefits and key motivations for a strategic community investment approach.

Developing a Theory of Change for community investment with impact measurement embedded from the outset, including a full reporting framework based on best practice.
Committing to expanding its Theory of Change out to the entire business to capture the impact it currently has, and aims to have, within its communities.
Carrying out a materiality assessment and determining the key material issue as 'Social Mobility'. (To find out more read the BITC toolkit Social mobility: Delivering Change Through Essential Skills.)
Engaging across the business to make sure community investment ambitions are integrated with HR procedures and supply chain management.
Engaging with supply chain partners to embed responsible business across all partnerships.
Commissioning research into social mobility interventions and the mental health benefits of personal financial management.
Belinda Goodman, Responsible Business Lead at BITC, said: "St. James's Place really worked hard throughout 2020 to ensure a company-wide strategic approach for its community investment planning. Colleagues at St James's Place understand that their community investment is an important aspect of business strategy, rather than an 'add-on' for their business. BITC recognises this leading responsible business approach and believes it will result in sustainable impact delivered with their communities. Congratulations!"
"St. James's Place aims to be the most professional and trusted wealth management adviser, whilst ensuring we operate in a responsible and sustainable manner," says Amelia James, Head of Environmental Strategy, St James's Place. "A key focus for our business is community investment, and we are truly honoured and privileged to receive the BITC CommunityMark which evidences our impact in this area. Having the one-to-one support of a BITC Community Adviser means your experience is tailored and personalised to your business. Without this, I doubt we would have been able to develop, expand or embed our approach to become leading in this area. The team at BITC are wonderful to work with; they are exceptionally knowledgeable and inspiring in equal parts. What could have been a long and painful journey became straightforward and manageable. Thank you, BITC, and I look forward to working with you again."
Why strategic community investment matters
COVID-19 has accelerated the need for strategic community investment that is both sustainable and truly impactful, for the short- and long-term. BITC believes that excellence in community investment involves not only responding to crises, but also building a strategy that ensures engagement with communities responds to specific local need, and is aligned to core business purpose.
Creating this type of long-term high impact strategy requires planning and investment. Our CommunityMark for Strategic Community Investment Planning was developed to recognise businesses who have demonstrated best-in-class commitment and progress. St James's Place is the final awardee of the CommunityMark, but BITC remains committed to supporting members and other responsible businesses with their community investment plans.
For BITC, leading practice in community investment involves:
Understanding who your community is;
Identifying the social issues most relevant to the community, which are also core to your business;
Working in partnership with communities to co-design solutions and leverage your combined expertise for mutual benefit;
Planning and managing your community investment strategy, ensuring that clear governance, targets and accountability are in place;
Inspiring and engaging diverse stakeholders including employees, customers and suppliers;
Measuring and evaluating the impact investment makes in the community and within the business;
Striving for continuous improvement.
If you would like to learn more about how your business can implement a sustainable, impactful community investment strategy, contact BITC's Community Advisory team to discuss how we can support you.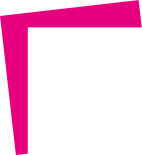 TOGETHER WE CAN MAKE CHANGE HAPPEN