"We still have so much more to do", warns Chief Executive of Business in the Community as 40th anniversary approaches
Business in the Community (BITC), the Prince's Responsible Business Network, is launching its 40th anniversary year by convening business leaders to discuss the collective action needed to tackle environmental and societal issues facing the UK today.
Founded in 1982, with HRH The Prince of Wales as our Royal Founding Patron, BITC was built with a vision that the private sector could be a powerful lever to drive positive action on issues such as the environment, equality, and the wellbeing of the UK's workforce. Now 40 years later, with responsible business fully embedded in corporate strategies, BITC is focused on making the next 10 years the decade of action.   
To launch the anniversary year, BITC will host its annual Responsible Business Live event at 16:00 on Thursday, 3 December 2021, where business leaders will discuss what is next on the responsible business agenda.
The panel for the event includes:
Amanda Mackenzie OBE, Chief Executive of BITC said,
"I am delighted that BITC is celebrating its 40th anniversary surrounded by such incredible businesses from across our network. It's important that we look back and take great pride in what we've achieved under HRH The Prince of Wales' leadership but it's also important that we're honest with ourselves, we still have so much more to do. It wouldn't be right to pat ourselves on the back acting like the job is done.
If we lived in a world that was fully functional without having any impact on the environment, or where inequality wasn't an issue, then BITC wouldn't need to exist. Building on forty years' experience, we need to be faster, braver and bolder in the years that come, especially if we want to look back and say we did everything we could."

Gavin Patterson, Chairman of BITC said,
"It is a privilege to be Chair of Business in the Community during its 40th year. Over the last 4 decades, this organisation has played a pivotal role bridging business and society and this vital, ongoing role is something we are proud to celebrate.
Yet there is still much work to do to achieve the vision of the Prince of Wales for a more inclusive, responsible and sustainable world. Now is the time for business leaders to turn pledges into real action and deliver change on the ground. Around the world, people are looking to business to shape a future society that champions diversity, that champions talent and that champions sustainability. Our role is more critical than ever, and it depends on all of us working together."
Ends
Notes to editors
Business in the Community's 40th anniversary partners are Aviva, Axa, Barclays, bp, Diageo, Lloyds, NatWest, M&S, and Salesforce. Please find comments from these businesses below.
Responsible Business Live is taking place at 16:00 on Thursday, 2 December 2021. Watch Responsible Business Live.
For further information, please contact
Aoife Butler Nolan, Head of Media, Public Affairs and Policy on 07702 903 216.
About Business in the Community
Business in the Community (BITC) is the oldest and largest business-led membership organisation dedicated to responsible business. We were created nearly 40 years ago, with HRH The Prince of Wales as our Royal Founding Patron, to champion responsible business.  We inspire, engage and challenge members and we mobilise that collective strength as a force for good in society to:    
develop a skilled and inclusive workforce for today and tomorrow
build thriving communities where people want to live and work
innovate to sustain and repair our planet. 
Quotes from BITC's 40th anniversary partners
Amanda Blanc, Chief Executive Officer at Aviva
"As a founding member of Business in the Community since 1982, we've long believed that businesses are an integral part of our communities. And good businesses live up to their responsibility to act for a fairer, more sustainable future for everyone. We can achieve much more by working together than alone and I pay tribute to the work BITC has pioneered for the last 40 years. They have been an extraordinary catalyst for change, bringing companies and people together to help make the world a better place to be."
Claudio Gienal, Chief Executive Officer at AXA UK & Ireland
"As a result of the pandemic, businesses and communities have come together, working as one to push through and thrive. A collective desire to be stronger and better as we all learn to adapt to new ways of working. We must cultivate this, upskill the communities we serve and enrich ourselves as employers and our people, to further meet our customers' needs"  

Kirstie Mackey, Managing Director, UK Citizenship at Barclays
"Business in the Community has long been a catalyst for responsible business, setting the standards and vision for companies to aspire to reach. We share with them the belief, as we did when they were founded 40 years ago, that business can and does have the opportunity to play a positive role in society, for the common good and over the long term. This belief defines how we support our communities, protect the environment and make responsible decisions every day.
We're proud to have been a founding partner 40 years ago and to be a part of the legacy that they've created."
Louise Kingham OBE, Senior vice president Europe & UK head of country at bp
"As a founding member, bp is proud to support Business in the Community's 40th anniversary celebrations and recognise the tremendous work they've done in championing responsible business in the UK. As a company we've set ambitious aims to reduce emissions, scale up renewables and invest more in low carbon and look forward to working with BITC as part our commitments to getting to net zero and helping the world get there."

Kate Gibson, Director of Society at Diageo
"It is an absolute pleasure to be supporting Business in the Community as one of their anniversary partners and celebrating this important 40-year milestone throughout 2022. As a global business, Diageo is committed to delivering a positive impact on society everywhere we live, work, source and sell our products, and last year we announced our ambitious Spirit for Progress action plan to help create a more inclusive and sustainable world over the critical decade to 2030. Business in the Community play a vital role in supporting and driving businesses in their ambition to be more responsible and create value for all, and we look forward to continuing our journey with them in the years ahead."


Paul Gordon, Managing Director at Lloyds Bank
"We are honoured to play a part in the BITC community and are proud to have stood alongside them for the past 40 years as we celebrate their anniversary. We recognise that it has never been more important for businesses to push for collective change to tackle the issues that we're seeing across the UK.
At Lloyds Bank we are currently working alongside BITC in both our approach to wellbeing and our response to the climate emergency and believe that with the right people, organisations, and sectors, we can together drive positive actions to make a difference to people's lives and the planet."


Steve Rowe, Chief Executive Officer at M&S
"M&S is a founding member of Business in The Community and has worked with them since the very beginning, so we're delighted to be partnering with them as they turn 40. BITC created a movement of businesses who shared the same ambition – to improve their impact on communities and the wider world. The insight, solutions and collaborative action is crucial in changing business behaviours and this work will only become more important as we face the challenges ahead.

Being a responsible business isn't a one-off action, it is a relentless journey of delivery. At M&S, we launched our Plan A strategy in 2007 and it has evolved to meet the challenges we face. We're now focused on how we deliver our ambition to be net zero across our business and supply chain by 2040, with the short term target to remove a third of our emissions by 2025. We know the responsibility we have to get this right, because there is no plan b when it comes to the planet."

Alison Rose, CEO, NatWest Group
"NatWest has supported BITC's vision for many years, and it's through partnerships like this that we're able to champion solutions for climate, boost the success of the UK's entrepreneurs, and promote financial education in schools and communities. It's been a fantastic 40 years and we look forward to continuing our partnership with BITC to lead the way in working with UK business to tackle some of society's biggest issues."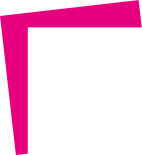 Make responsible business your business