March Rewind: top five responsible business resources
A roundup of key responsible business resources and activities published in March to keep you right up to date.
If your organisation wants to improve its strategy in key issue areas and have a greater impact on society, Business in the Community (BITC's) resources can help you make a positive impact on the people and places around you.
Interested in membership?
Explore how we can work together; from expert support to networking events, BITC and our network of members representing more than 20% of the UK workforce can help you be faster, braver and bolder in creating a fair and sustainable world in which we live and work.
Race at Work Charter 2023 survey
Key resources published during March
Equal Parental Leave: BITC has published several resources this month to support employers with their gender equality policies.

Toolkit: Equal Parental Leave Developed by Business in the Community (BITC) and Bain & Co, this toolkit is designed to support employers' journey towards gender equality. The toolkit supports conversations on why equal parental leave is important, highlights its costs and benefits and describes how best to implement a successful equal parental leave policy.

Workbook to define your road map and track progress and calculator that will help you understand the cost, as well as some of the associated benefits, of moving to an equal parental leave policy.

Factsheets: Regional Insights on Race A comprehensive analysis by region and nation of religion, languages spoken, demography and education, based on the 2021 census. These factsheets will help fully understand the changing representation of ethnically diverse communities in England and Wales.
The factsheet for Scotland will be available when the 2022 census results are available later this year.

Climate Action Routemaps
Developed to support organisations to action three of the seven steps in Business in the Community's Seven Steps for Climate Action.
Building Green Skills
A routemap to support businesses in creating a plan to build skills and capabilities to deliver a fair and inclusive just transition.

Embracing Circular Economy Practices
How businesses can reduce Scope 3 emissions and reduce waste while developing innovative products and services by creating a circular economy strategy.

Case study
Welsh Students Learn Invaluable Barclays LifeSkills Lessons
Pupils at Lliswerry High School, Wales have received 'invaluable' LifeSkills sessions from Barclays employees and BITC facilitators helping them prepare for life after education and get ready to enter the world of work.
Supporting Associate members
Knowing it can be difficult to prioritise health and wellbeing with a small workforce, our blog on health and wellbeing for small businesses offers five practical tips to improve your employee's mental health.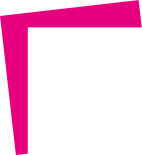 BE FASTER, BRAVER AND BOLDER IN
CREATING A FAIR AND SUSTAINABLE WORLD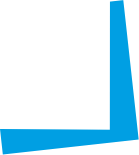 Keep up to date: follow our networks and join an event