Creating a menopause-inclusive culture in the workplace
Read how important it is for business to recognise menopause and provide a menopause-inclusive culture in the workplace.

After too long as a taboo, menopause is increasingly coming into the spotlight, which is good news for World Menopause Day. It is fantastic to see that three-quarters of businesses responding to the latest Business in the Community (BITC) and The Times Top 50 Employers for Gender Equality list have now introduced a menopause policy, compared to an estimate of half of employers UK-wide1 and up from one in ten, when we first published our menopause toolkit in 2019.

Yet data also tells us that menopause continues to hold women back at work. Two-thirds of women who experience menopause symptoms say these have negatively impacted them at work.2 In a world where culture eats strategy for breakfast, the clear challenge for employers is moving from menopause policy to action to impact culture and create change.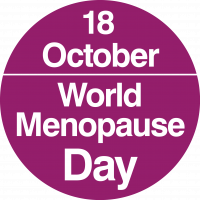 Menopause at work
There are 4.5 million women in the UK aged 50 to 643, equivalent to one in seven of the workforce. With 51 being the average age for entering menopause4, there will be few workplaces where employees are not experiencing menopause. Yet women and others affected by menopause, such as trans and gender-fluid employees assigned female at birth, still find it challenging to access the support they need.
Two-thirds of women who experience menopause symptoms feel increased stress at work5, but the same proportion feel uncomfortable talking about menopause at work, affecting their ability to seek help.6
A quarter of menopausal women say the condition has had a negative impact on their career progression, rising to a third for women from an ethnic minority background and those with a disability or long-term health problem.7 One in ten women have left work due to difficulties with menopause-related issues.8
Businesses need to take action on menopause
Businesses need to establish a supportive culture alongside the menopause policies being introduced. The benefits are clear and set out in BITC's Menopause Toolkit. Action on menopause at work can increase retention, offset skills and talent shortages, and reduce gender pay and pension gaps. It can also reduce turnover, recruitment, training and sickness costs and minimise business risk relating to health and safety requirements and discrimination.
Five top tips
Alongside a menopause policy, best practice from leading BITC members identifies the following practical actions on menopause:
Flexible working: Embed this in your workplace model as far as possible. Failure to receive flexible working options needed to manage symptoms is a top reason for giving up work due to menopause.9 Offer it from day one and include it in your recruitment offer. Consider how, where and when people work and offer the full range of flexible working options – job shares, working from home, compressed hours, flexitime, annualised hours, staggered hours and phased retirement.10
Management engagement and training: Get buy-in from senior management and train your line managers to understand menopause and your policies. Line manager training is a key focus area for BITC members. Help managers cope with difficult conversations and manage with empathy. BITC's new Workwell Self-Assessment can help you understand your organisation's current level regarding wellbeing strategies.
Awareness-raising and support: Drive awareness of menopause as a workplace issue amongst all your employees, whatever their gender or age. To build a menopause-inclusive culture, employers need to encourage the development of organisational values, within which menopause is treated as a natural process and those transitioning through menopause are confident to seek support.
Listen to your employees: Use employee surveys and listening groups to understand the priorities of your workforce. A menopause support group, together with other employee networks such as an LGBTQ+ group, can also provide information and feedback on policies and champion the issue in your business.
Collect and analyse employee data: Understanding your data will help you judge the impact and effectiveness of your actions. Look for variations in your data and build these into your approach. For example, evidence suggests that Black, Asian and other ethnic groups experience menopause differently physically and in social settings.11
More details on practical actions on menopause taken by BITC member organisations can be found in our best practice case studies guide.
BITC can help its members take action on menopause. Contact your relationship manager for information.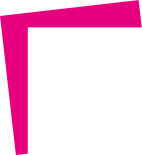 Become a menopause aware employer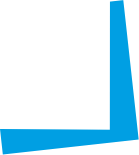 FREQUENTLY ASKED QUESTIONS (FAQS)
The purpose of Business in the Community's (BITC) Wellbeing Leadership Team is to build a movement committed to positioning health and wellbeing as strategic boardroom issues focusing on mental health. 
Business in the Community defines "wellbeing" as the mutually supportive relationship between an individual's mental, physical, social and financial health and personal wellbeing.